ALYSSA REED, Attorney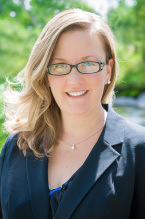 Alyssa Reed completed her legal education at the University of Iowa College of Law, graduating with high honors and an award from the National Association of Women Lawyers. She completed her undergraduate degrees (B.A. and B.S.) with honors at the University of Colorado, Boulder. Ms. Reed has chaired the American Immigration Lawyers Association's (AILA) national-level liaison committee on VAWA and related issues; she has also served on AILA's national liaison committee to USCIS's Vermont Service Center. Ms. Reed served as the Chair of the Executive Committee of AILA's Colorado Chapter in 2015-2016. Ms. Reed is an author and frequent lecturer on immigration options for victims of crime and survivors of domestic violence. She has been named a "Top 40 Under 40" by the National Advocates and she was named to the 2016 Super Lawyers Rising Stars list in 2016. She has lived in Costa Rica and studied at the Universidad de Santiago de Compostela in Galicia, Spain. Ms. Reed is heavily committed to pro bono and community outreach. She is fully bilingual in English and Spanish.
MARIA MEDINA, Legal assistant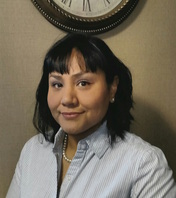 Maria Medina was born in Los Angeles, California, and lived in Texas before moving to Colorado in 2014. Maria began her legal career in 2003, volunteering at the District Attorney's Office in El Paso, TX. She previously worked for a Bankruptcy Law Firm in California. Maria has also worked in public relations and sales. She is bilingual in English and Spanish and is also a certified a Notary Public. In her free time she likes to go fishing and enjoy Colorado's great outdoors.